With the expansion of the internet in recent years, internet dating has become more and more common in society. Even fifteen years ago, there was huge stigma attached to the idea of meeting somebody online but now 20% of all relationships start here. What's more, many industry experts believe this will increase to 50% by the year 2031. Since everybody now seems to own a smartphone and dating apps are an efficient method of dating with a busy lifestyle, the numbers are only getting stronger.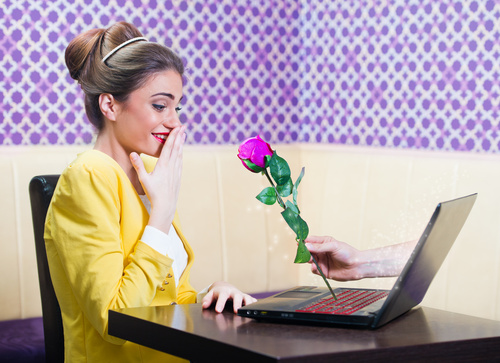 However, one of the biggest downsides of dating online is having to rely on pictures to work out whether you're attracted to each other (and whether they're actually real!). Unfortunately, both men and women can look great in a picture before then looking nothing like it in real life. In the same way, some good-looking people just don't take a good photo and it takes a face-to-face meeting to notice how cute they actually are. With pictures being so inconsistent and inaccurate, we believe the best solution to be video and you sure need to have video chat on dating site before real meeting!
Prolonged Exposure
With a picture, you have a brief moment in time while video chats allow you to talk and really get an idea for how they look. Rather than relying on her smiling pictures and pouting into the camera, you see how she looks without a smile (let's call it 'how she looks naturally'). If you have plans of dating this girl after hitting it off in the chat and sending pictures, you need to know how she looks in everyday life. What does she look like without posing and without those pesky Snapchat filters?
Immediate Reactions
When we converse with somebody, we get attracted to their body language, their reactions to what we say, and a whole lot more. With video chat, we get the benefit of seeing all this. Unfortunately, chatting online is fairly restricted but video chat will allow you to see how she reacts to things you say, her smile, her laugh, and more. If she doesn't laugh or she's not really showing any interest, you either need to try a different approach or call it quits.
Just like in a bar or on the first date in a restaurant, you might see her shy away when you pay her a compliment or play with her hair when you're talking. If you both have a good time, you can pursue the relationship and go on your first real date.
More Than a Face
When we send pictures to and fro, they seem to be limited to face-only shots but video will open this up and the person becomes more real. Suddenly, you see the complete package and you'll either feel attracted or you won't. In truth, attraction is a very unique feeling and we don't always get it from the face alone so being attracted to the whole package is a great sign.
Habits
Finally, everybody has habits whether they're good, bad, cute, funny, or just plain annoying. When talking through text, it's nearly impossible to recognize habits and this is especially true for physical habits. As you talk through video, you'll notice if she clears her throat after every sentence, talks really loudly, constantly interrupts, or has any other habits with which you might not be comfortable. When looking for somebody to date and really connect with, you need to know these habits as soon as possible.
If you're talking to somebody online and you both like each other, try a video chat because this is where you'll learn everything you need to know!