When enjoying good sex, we're generally more confident in sharing things normally kept under wraps. Equally, there's a relationship between low self-esteem and bad sex where they negatively impact one another. When this occurs, there are three common anxieties we experience; we feel a lack of knowledge or practice, that our bodies just aren't attractive, or that we tire more than most.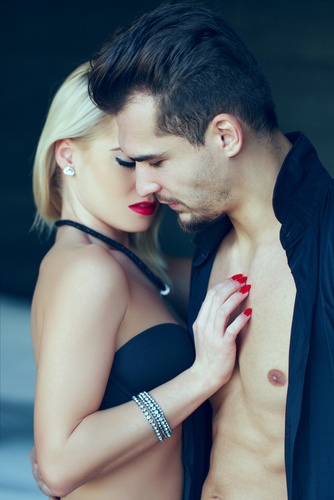 With these fears, they all stem from the notion that sex is an athletic activity. For many years, this has led to the belief that 'good' sex requires both parties to be physically fit and agile. However, despite sexual activity requiring the use of our bodies, the pleasure we receive actually comes from our ability in the mind.
In recent years, with the invention of certain technologies, we've learned just how eroticism can occur when two people are on opposite sides of the planet. Regardless of our bodies for just a moment, this shows that being a good lover starts in the mind because dating over the internet has no physical contact whatsoever.
The more the mind functions, the more pleasurable sex becomes. As this happens, we grow in confidence as we admit to things we normally keep a secret as mentioned at the beginning. With good sex, we also learn more about ourselves including the fact we like to control more than we would previously admit; on the flip side, a certain percentage prefer to submit and be overpowered.
With a good sex life, it's an opportunity to change the hierarchy that normally exists in life. Suddenly, we're exploring the worlds of students and teachers, doctors and patients, and cabin crew and pilots in different scenarios. As confidence grows, many reveal how the idea of people watching stimulates them.
Of course, we're all unique so you should never suppress particular desires even if they take the experience away from the genitals. When we have full confidence in a partner, we can explore our likes even if it revolves around tights, necks, wrists, or another body part. For many, they enjoy taking things slowly with their clothes on while another group want to go as frantically as possible.
Ultimately, the idea of sexiness comes from the excitement we experience after releasing from the taboos in normal life. In a safe and mutually caring environment, both partners can explore their desires and discuss what they really want from their sex life together. After sitting in a boring office all day, the sexual release we enjoy comes from a parallel world where the rules are less strict. With the right partner, we bring them into the fun and have them enjoy things they never thought would be enjoyable.
To be 'good' in bed, this doesn't mean you can keep going rhythmically for an extended period of time. Instead, it means you encourage the different side of your personality to leave its cage while also doing the same for your partner. While always showing respect, being good in bed is about being aware and honest of the wishes of our partner as well as the wishes we have ourselves.
While being physically naked, there's also a sense of mental nakedness and this is only made possible by the trust that exists between two people!