Should You Keep Your Casual Relationship Secret? Casual relationships are unique in that they should probably be kept quiet even though we want to scream the news from the rooftops.
Casual relationships are unique in that they should probably be kept quiet even though we want to scream the news from the rooftops. Sometimes, we end up telling our closest friends just because we would burst if we didn't but we have some reasons why it should be kept secret.
Keeps Things Simple - As soon as you release the news of a casual relationship, no matter how hard they try your friends will almost certainly get involved in one way or another. Whether it is asking why your 'partner' isn't with you when attending a party or inviting the both of you out for a couples dinner, you will have to keep making excuses.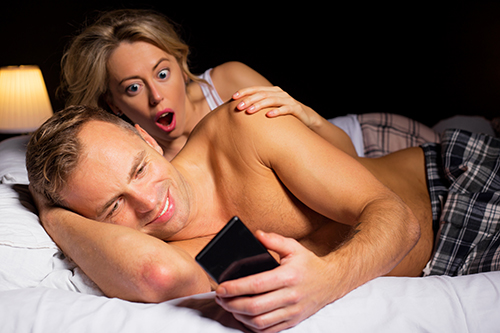 Privacy - You have to respect the wishes of your casual partner, they might not want the news spread around just as much as you don't. To keep things going, you may need to keep your lips sealed, especially, if you met your partner at casual sex dating site. How to get laid using a casual Sex Dating site
No Labels - As soon as you introduce your FWB (friend with benefits) to your social circle, it can create confusion and a whole lot of unnecessary pressure. Soon, everyone will start discussing labels and how long you have been seeing each other and this just isn't needed. If you want to keep your relationship as it is at the moment, it will need to stay a secret.
Keeps You Free - Most people will avoid you if they know that you are sleeping with someone else which closes off all avenues and near enough puts you in a relationship. If you want to keep your options open just in case you run into someone on a night out, your casual relationship will have to be kept under wraps.
Family Bother - Technology has become a huge industry in recent years and the main thing we all use it for is social media, if you tell even a small group of people about your relationship you have set off the clock. At some point in the near future, someone will slip up or reveal your relationship and then you have to face questions from your mother and any other relatives who are 'just looking out for you'.
Not Necessary - If you are someone who likes to go on quite a few sex dates and then brag about them on social media, it is generally just bad form. There are certain posts that no-one pays attention to and you will fall into that category; even if you do reveal it online, nobody will even notice in the end.
Can Ruin Things - For many, the enjoyment is in sneaking around and keeping things a secret and so revealing it can ruin the magic. As soon as your friends start talking about it, you see it from an outside perspective and it can just ruin everything. If you want to keep things fun and exciting, keep it to yourself.
There we have it, seven simple reasons why your casual relationship should be kept secret. If you are just about to tell someone about yours, make sure you understand the consequences! Have fun!