You want to show potential suitors you're kind, fun, romantic, and would make a great partner…so how do you do this in one username? On the flip side, you might think your username has no relevance or importance when dating online. If so, think again because not only do people take note but they also judge before even seeing pictures or reading your bio.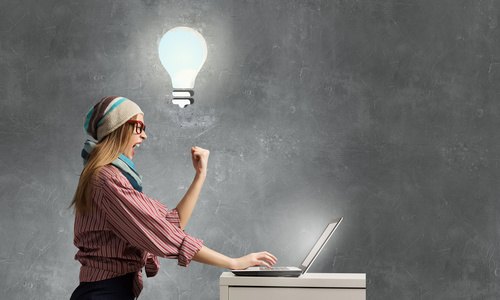 Good Ideas for Dating Usernames
Profession – If you combine your first name with your job, this is a nice and easy way to pass the username test; for example, ProfessorJames and DoctorPaul are good starters.
Hobbies – If you want to show a little more, why not change your profession to a hobby? With 'Runner' in your username, all other runners will instantly feel connected and it allows for a starting point for conversation.
Movies – As long as the movie reference can't be misconstrued for arrogance (or creepiness), movie quotes or references can work. Once again, it opens the door for conversation for all those who like the film too.
Bad Ideas for Dating Usernames
Hero(ine) References – Although this might sound strange, you don't want your desired sex to feel as though they can't match up to your needs/wants. For example, BondSeeks(Enter Name Here) could be seen as though you aren't looking for anything less. With the Bond link itself, this could also suggest that you like to play the field even if you're just trying to be cute or cheeky. Unfortunately, we have a habit of reading into every tiny detail online so you need to think from all angles.
Over-the-Top Usernames – While most dating sites will prevent you from creating overly sexy usernames, some go through the barrier and it just puts potential dates off. With a '69' in your name or anything referencing size or ability, people are more likely to laugh than click on your profile.
Random Numbers and Letters – Earlier, we saw ProfessorJames and the opening question almost writes itself for those with an interest; so, what are people supposed to do with 'XBGJ6749'? Sure, this may mean something to you but it provides other users nothing to work with. As mentioned previously, we read into everything online so many will think you're paranoid of using a real nickname.
Statement of Love – Since you haven't met the person reading your profile, the username 'weshouldbe2gether4ever' is redundant. For both males and females, they'll read this username and run a mile; just think how you would react if you saw the name on another profile.
Poor Spelling – As well as spelling mistakes, we're also going to include 'text speak' in this list because this makes you look as though you're a teenager who's never had a proper relationship. Remember, you're an adult and there's no reason why you can't type words out in full.
Summary
As you can see, there are more bad ideas than good ideas so be sure to avoid the common mistakes. Look for another do's and don'ts of Online Dating here. These days, people tend to make too much of usernames so go for something simple that describes you or a part of your life!