As well as having a very important purpose, many people see sex as a recreational activity and something to do for fun. However, there are a certain group who see it as a necessity…a daily necessity.
Recently, we spent time with somebody who struggled with the transition into adulthood. After entering their 20s during the height of the global financial crisis, finding a job became tough and anxiety led the way. A decade later, migraines started to come and they would last for many days each time.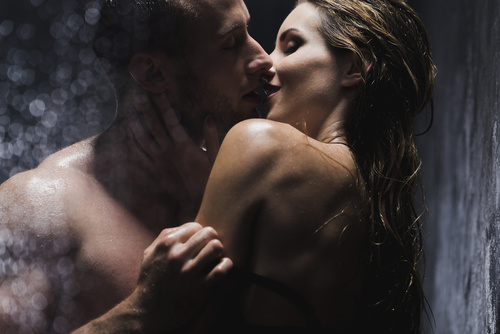 After visiting the doctor, they said it was an aging process and there was not much they could do. Of course, they recommended a variety of drugs but there were two problems with this; money and the fact they had become somebody who couldn't function without medication.
Soon enough, they took a trip to the naturopathic doctor and heard much of what they had been reading on the internet. As a result, they decided lifestyle changes were required which started with becoming a vegan. After this, meditating found a place in the daily ritual and yoga classes were penciled in each week. To their surprise, it worked.
However, there were a few problems because they started to forgo dinner with friends and cinema trips just to get their yoga session in. Furthermore, they spent the majority of their lives just trying not to be anxious. Rather than being a good friend, they found themselves digging deeper into a hole with no happy ending. Eventually, the yoga sessions became daily and more time was spent perfecting a salad than meeting up with friends and enjoying life.
With the new lifestyle, the anxiety was alleviated and their plan had worked. As they steadily became a fanatic, though, this made things worse.
One-Night Stand
After meeting up on NSA2Night.com date not so long ago, they found the real cure to anxiety after it turned into a one-night stand. For a while, the relationship continued and early morning sex became common. When this happened, they started to notice a boost in productivity during the day. While anxiety was still there, it was now under control despite nothing else changing in the routine.
Although the relationship came to an end, they decided to continue the habit of morning sex and it seemed to keep headaches away while removing anxiety just in time for a productive day. So much so, they did some research and this is what we have for you here.
The Research
Back in 2013, a group of German social scientists created a study investigating the relationship between headaches and orgasms. In the end, they found 60% of migraine sufferers to have some form of relief while this figure was 33% for cluster headache sufferers. During sex, endorphins are released in the body and these act as natural painkillers. As a result, this study, and many others similar, have declared that having an orgasm will provide relief to those with a headache. Considering a headache is one of the main excuses for avoiding sex, this is extremely ironic!
Connection between sex and a happy relationship is obvious. In terms of the relationship between anxiety and sex, research has also been completed. After sex with a partner, the body releases oxytocin which is useful for remaining calm and building relationships. Also, the blood pressure of all test subjects reduced.
There we have it, orgasms may just be the perfect stress-reliever and headache remover…and it's FREE!