For the longest time, there's been a general thinking that couples that have sex more will have a happier relationship. However, we now have research and evidence for this debate and it suggests there are no links whatsoever. Why is this the case? Well, we should point out that quantity and quality are two very different factors to consider. Is lots of bad sex better than rare great sex? And actually, what is a good sex? Furthermore, it's tough to define frequency because it means something different to all of us. While one person might be happy with sex twice a week, the other might need/want more.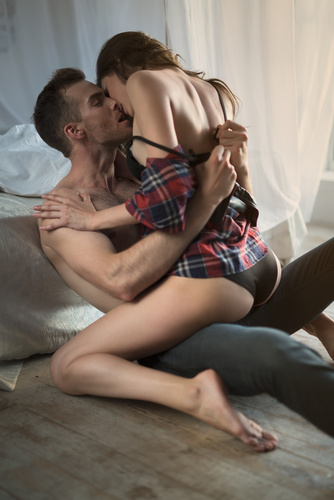 Of course, there's also an argument for overanalyzing everything too; there could be a simple reason as to why sex and happy relationships don't go hand in hand. For example, what if the researchers aren't asking questions in the right way or asking the right questions at all? Instantly, the results will be skewered and we aren't taking advantage of the opportunity we have to question couples.
Just recently, progress in this area was made in Florida and this is thanks to the University of Tennessee and Florida State University. In order to assess whether the question style played a role in the results, the two developed two different ways of measuring marital satisfaction. On the one hand, there were direct questions; for example, the participants would be asked whether they agreed with the statement 'we have a good relationship'. With these questions, the answer was straightforward with no room for detail. At this point, we should note this has been the approach for the majority of studies that have failed to find a link between frequency and satisfaction. Commonly, 'How satisfied are you with your partner/relationship?' is another used.
In this new study, researchers decided upon an indirect approach with the aim of assessing how somebody feels. For the participants, they were forced to make quick ratings, while looking at a picture of their partner, for each positive and negative word they were given. From here, satisfaction could actually be measured using the time it took the participant to recognize whether the word was positive or negative.
When participants could recognize the positive words quickly while struggling to identify negative words, this suggested a satisfied partner. Compared to the direct questions, this allows for a gut reaction without really thinking too much. With these immediate reactions, participants were then asked the number of times they had intercourse over the previous four months and the reaction here was also telling.
With most studies in this field, they find a 'weak association' between explicit satisfaction and frequency. With automatic satisfaction and frequency, using the indirect approach, a 'significant association' was found. Therefore, marriages with more sex had couples who could recognize positive words in a faster time while looking at their partner.