Let's play devil's advocate for a moment, monogamous relationships simply aren't working. If they were, we wouldn't have the ludicrous divorce and infidelity rates we have currently. Are we biologically designed to mate with one human for the rest of our lives? Are we now starting to realize that it's incredibly easy to connect with more than one person?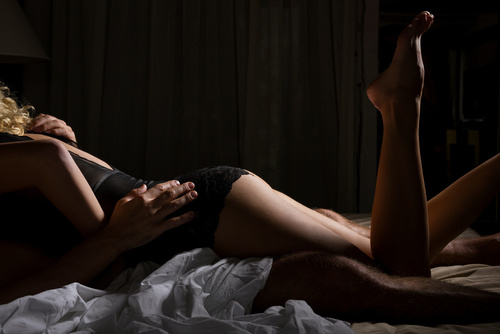 Within society, open relationships aren't necessarily 'accepted' just yet but, you have to admit, as long as everybody knows the situation, it seems a lot fairer than the cheating (are extra marital affairs ever worth it?) and divorcing going on in the world today.
Logistics of an Open Relationship
When an open relationship has been set up properly, it can be a great experience. On the one side, you're in a committed relationship with someone you connect with and enjoy spending your life with. On the other, you're free to follow all sexual impulses. If it doesn't work, it soon becomes a spinning vortex of jealousy, self-loathing, insecurity, and hatred…but we could say the same of monogamous relationships, right?
When comparing the two, we can't ever say that one is 'better' than the other because this would be wrong. This being said, we can certainly look to those who're trying to make open relationships work with admiration because they've recognized that all relationship types can go wrong in some way or another.
Hacking the System
For those who have managed to find happiness with an open relationship, they think they've hacked the system in some way. After noticing the weight of responsibility and disappointment that comes with a monogamous relationship, they've had the courage to stand up and explain to people exactly what they want. Rather than taking the same journey down heartbreak lane, they've recognized what they're looking for in a partner. In truth, it's a type of bravery that business owners, musicians, and artists need in their line of work; belief they can succeed where many have failed before them.
Relationships are Tough
With non-monogamous individuals, one thing is for certain; they recognize their situation isn't necessarily better or worse than monogamous relationships. Even if there was a completely open relationship with full freedom, you still can't have it all because the decisions made will still come with consequences.
Once the younger individuals push into their thirties, they then need to make a decision whether they want children and how this dynamic will work. Of course, there can never be a right answer because we're all unique and situations differ. If you've ever thought about bringing up the topic of an open relationship with a partner, you have to ask yourself what you're willing to trade in return. Intimacy? Sense of belonging? Stability? Comfort? Money?
Summary
Sometimes, people can get their open relationships to work but not enough people are trying. Instead, they're attempting to stay monogamous and suffocating how they really feel (and what they really want). In the coming years, we hope more people give it a go because the current system we have of getting married and sticking to one partner clearly isn't working!