How Women Judge Sexual Performance. Sexual performance; the thing that every man worries about but no man ever wants to discuss.
Sexual performance; the thing that every man worries about but no man ever wants to discuss. In truth, men would rather go on dreaming than be told anything bad so let's answer some common questions so the conversation never has to be had; self-assessment is the way forward!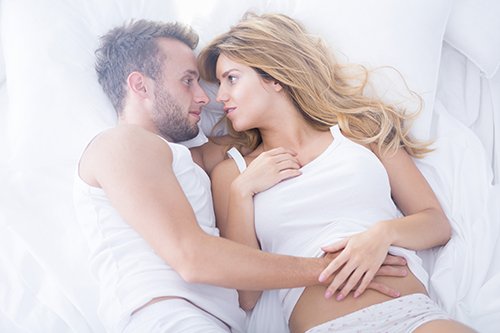 First-time nerves - After having sex with someone for the first time, it will normally fall on one side of the fence or the other. Either;
You both had fun, you both got turned on, you were both happy to tell each other when you were turned on, she was screaming for orgasms, and she thanked you at the end. OR It was a little awkward, there were a few 'oops, sorry' moments, and it never really took off.
Did she think it was small? - According to a number of studies and research carried out on the topic, men worry about this issue far more than women. Let's look at some numbers; three in every four women are happy with their partner's size, nearly half of all men think it is too small, 70% of all men are 'average' sized. These statistics show that men worry about it more than is necessary so hopefully, we can put this matter to bed.
She didn't come before me? - Women take a lot longer to get sexually aroused than men and it often takes around 20 minutes for women to get to the point where they are ready for penetration. For this reason, you will be judged on how you aroused her through fingering, oral sex or little dirty sex chat. Women are wired to expect to be pleasured and this isn't selfish, it is just natural.
What does she think when I finish too quickly? - When it comes to the first sexual meeting between two people (you can find an affair with dating servise, for example), premature ejaculation is common and it happens to a third of all men. Whether it is because it has been a while since last having sex, whether she is extremely hot and you have built up the 'first time' in your head, or whether you are just a little nervous and eager, it can happen to everybody. As long as you explain why, make it sound like a compliment to her and ensure that she gets to be satisfied, she will not hold it against you.
What does she think if I can't get it up? - In truth, this is similar to finishing too quickly in that the same reasons apply and it affects a third of all men. Sometimes, it is true that the woman is to blame but we are in the interest of providing solutions rather than playing the blame game. Many men think that this is the be-all and end-all of everything, but women are a lot more forgiving of these situations than is commonly thought. As long as you try different positions and she is genuinely interested in you, she will be happy to work with you until you get it right (to an extent).