In recent years, 'sexting' has been a trend that's attracted the attention of the most confident among us. Involving messages of a sexual nature – whether through text, images, or even videos – some like to connect with partners using this technique and it can be a great way to further the initial chemistry. However, there are some precautions you should take.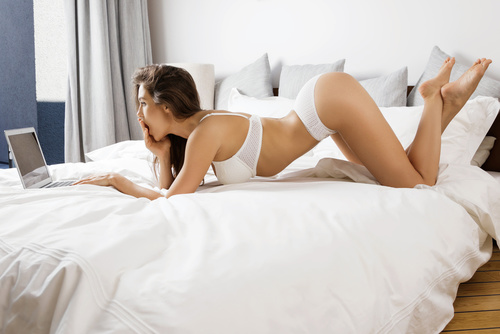 Assess Your Relationship
Firstly, sexting should never occur if you've never met the person and if you haven't yet had sex. Not only do you not know the comfort level of the other person, it can quickly become awkward. For married couples and long-term relationships though, studies suggest the power of sexting when attempting to keep the magic alive so it's better for those familiar with one another.
Forget the Face
If you're going to send a photo or video, do not have your face in the frame. Leave your face for profile photos, also here you can read some tips about boosting your online attraction score at dating profile. Recently, we've had the addition of Snapchat which is useful because it only keeps the image viewable for a matter of seconds. Whether messages or images, you want desire and temptation to run high so never reveal everything at once. As you start to arouse each other, it builds a connection and the next time you meet will be explosive.
Be Realistic
Since you know each other well, your sexting needs to be reflective of what you would say in real life. For example, use the same nicknames and talk in the same way you would when together. If you aren't comfortable together just yet, sexting could make things super awkward for when you next meet.
Leave Them Drooling
With sexting, it doesn't need to be explanatory; it's much better when you leave certain facts behind. Rather than explaining how you bought a sex toy, a message of 'I just bought something I think you'll like' will have them thinking of you for the rest of the day.
Practice Makes Perfect
If you're both comfortable with your relationship, there's no reason why you need to give up after one attempt just because it didn't work. Why not take a look at some sample messages online? From here, you'll both learn how it works and what works for each other!