After a bad breakup, there's no better way to connect with another human being and allow yourself to disconnect from the failed relationship than a one-night stand. Of course, we would never recommend making decisions in the heat of the moment though because a one-night stand can quickly lead to confusion and mixed emotions.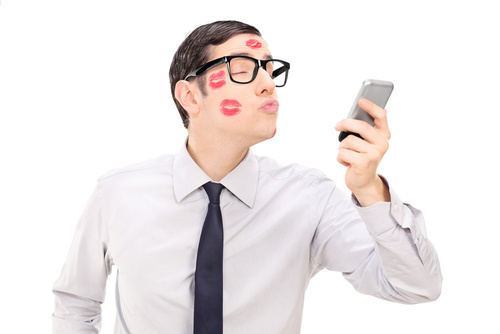 If you have one, leave it a few days without even talking to the person and this should tell you how you actually feel about them. If you realize that you actually quite like the person, the feeling of wanting to commit again can be quite powerful. To make this work though, you need the following tips!
Distance Can Be Beneficial
Firstly, you don't always have to find ways of being closer to one another. If you're both emotionally distant, the first step to finding success is to recognize the relationship you have and that it didn't start in the 'normal' way. If you try to force something that isn't going to happen into your relationship, you're going to break it. When you're apart, explore the feeling and find new ways to communicate, like video chatting - pros and cons of it described here. If you can do this, you'll find the first step to keeping that excitement.
Always Find Time
When in a long-distance relationship, it's easy to have the mindset you aren't in a relationship at all. Rather than going about your business in the same way as when you were single, treat it like any other relationship and make time for communication. Although you aren't together by each other's side, you can still find common ground whether this comes through a video game, online project, or just sharing a part of your life. When couples can share a boring part of life, it becomes a habit and it creates a stronger bond.
Remain Open
If you've got plans for the future, make sure they're aware even if you have to be a little obnoxious as you talk about your plans. Although there might be words floating around about moving to a different country together, just talking about this when you have no intention can be damaging if the other person doesn't know your real plans. Do you want to start your own business at home? If so, make sure they know.
Relax
If you really like this person and they really like you, we urge you not to complicate the situation. Rather than worrying about the things you can't change, worry about the steps you can take to make the relationship stronger.
Put in Work
Finally, the reason so many long-distance relationships fail is because one half (or perhaps two) doesn't put in the effort. As mentioned previously, you need to set aside time to talk to them and sometimes make sacrifices. If they've driven to see you the last three times, at some point you have to sacrifice your lazy Sunday and make the effort to drive to them instead. If you both make it work, it WILL work.