"Friends With Benefits" features. The term friends with benefits is one that is used often in today's world and the premise has even been made into a film with the same title.
The term 'friends with benefits' is one that is used often in today's world and the premise has even been made into a film with the same title. However, what does the term mean? Should you be offended if someone asks you to enter into a relationship of this type? Or are they becoming more and more popular?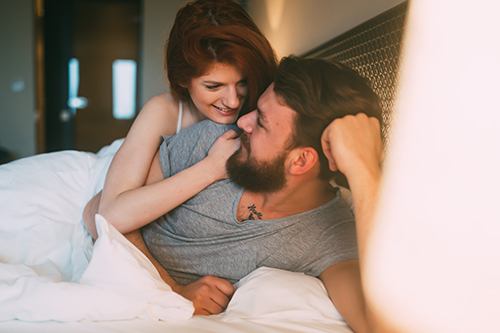 Definition - The idea behind a friends with benefits relationship is that both parties are friends but they are also attracted, to some extent, to each other and so agree to enter a sexual relationship. This accounts for the 'benefits' in the friendship and both parties are in the knowledge that they are free to do whatever they want with other people. The term doesn't count as dating or a relationship and most even deny that it can be considered as 'casual' dating.
A common misconception is that it is the same as a one night stand but this isn't true because a friends with benefits 'agreement' can last more than one night. It also differs from casual dating because there isn't the 'getting to know you' phase, the relationship is purely physical. There isn't a commitment of monogamy between the two and there is very rarely any romantic notions involved.
The two people are bound to have a few mutual interests and get to know each other to an extent but the idea is that the relationship never becomes 'official' in that there is no meeting of the parents or going out for a romantic dinner on Valentine's Day.
Why Do People Choose This Route? - Some people may be nodding along to this thinking it sounds great whilst others ask the question - 'why would someone want this type of relationship?'. In truth, some people choose to become friends with benefits with someone else because they feel comfortable in their presence and they enjoy the interaction without having the commitment. Some people just prefer to have sex without being tied down (figuratively) and to not have the pressure that comes with a serious relationship.
The best way to find people who want this on dating sites is to look for 'no drama' in the description as this suggests that they aren't looking for anything too serious. This can take the pressure of both parties because there will be no phase where neither is sure where the relationship is going; the path has already been laid out and the rules are in place.
A relationship of this kind can start in a number of ways, including on dating sites like NSA2Night.com, but the term itself describes the main way. 'Friends' quite often like adding the 'benefits' to their relationship because they know there is no danger of it becoming serious; the relationship is purely platonic.
So there we have it, you are no longer in the dark if you ask someone whether they are dating and they reply 'no, just friends with benefits'. There is a danger of feelings growing at some point along the way but if both are happy with the rules laid out, this shouldn't be a problem and the fun can start!