When it comes to relationships, there are many common problems we must overcome and one of the biggest is managing the transition from 'me' to 'we'. For those without experience in mature relationships, it can be tough to navigate and but does that mean immaturity can stop us from dating completely?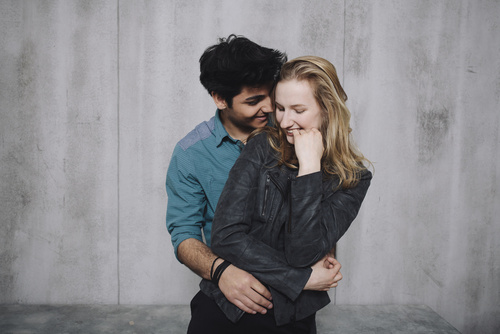 Not so long ago, I was asked a simple question; what's the most important thing you've ever done for a partner? After thinking for a moment, I knew that I've only ever been willing to offer physically. Of course, I wanted to tell them I was attentive, supportive, a great listener, and I also cook, clean, and help make my partner's day that little bit easier. I couldn't. Currently, my longest relationship is one year but it was problematic from the start. In fact, resentment and insecurity filled the path of our journey and we ended up staying together because it was easier than being alone.
With this one simple question, my entire relationship history had been stripped down and I suddenly had some reason as to why all my relationships have failed. When it comes to relationships, I'm immature and would do anything to avoid the moment of opening up and letting somebody else in. With all my relationships, they've been based on the physical side with nothing emotionally. I think, maybe open relationship is a good solution for me...
At first, I tried to blame it on my abusive past but I feel as though I need to take accountability now. Perhaps it's time to be accountable for the mess I create, it's time to finally mature in a relationship, and it's time to choose 'fight' instead of 'flight' when a partner asks to open up emotionally. When assessing all of this information and processing what it meant, it didn't take me long to recognize the fact I push people away to protect my heart. However, it doesn't come from a fear of being hurt. Instead, it comes from a fear of being loved.
If I think I've found the one that could love my flaws and stay with me for many years to come, I break them down until they grow tired and walk away. For the longest time, I've been so arrogant in 'sabotage' mode I haven't realized that I have the need to be loved just like anybody else. I have two sides battling for prominence with one wanting to be loved and the other scared of what might happen; most of the time the second side takes control and I push people away.
If you feel the same and know exactly how I feel, take some time to introspect before getting back out into the dating world. Recently, I've been afraid that, no matter how much you think I'm great, you're going to get tired of my flaws and just walk away anyway. No matter how much we get on and how promising things may seem, there's always that note of doubt in my mind and it's destroying every good relationship I have.
How do I take control of this and allow somebody to love me? How do I let somebody in where nobody has ever been before? In truth, it starts with me and I know this. If I keep hiding from love, I'm going to end up alone so I know I have to overcome this fear. Let's start a discussion; do you have trouble with the same problems? Do you fight or take flight when love seems to be on the horizon?