Today, there are hundreds of dating websites on the internet. As well as the ones known for starting relationships, there are others known for scammers and hackers. If you want to keep yourself safe when looking for your one love, pay attention to the fantastic tips we've compiled below! Also, there is some popular misconceptions of Online Dating.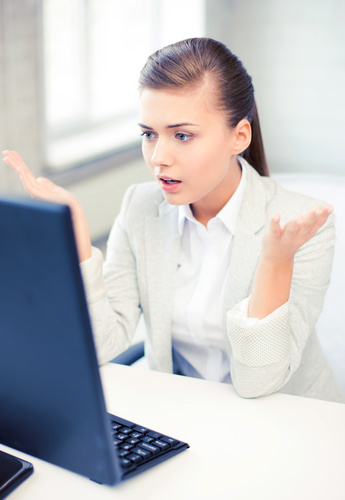 Research Your Potential Dates
If you start talking to somebody and you find a connection, do a little research on a search engine. Recently, we saw a story of someone who cut and pasted their date's initial message on Google only to find thousands of hits relating to 'romance scams'.
Always Be Wary
If somebody is asking to email or IM you after just one day, feel free to reject them until you converse a little more because they might just be hoping for your personal details.
Local is Better
When dating online, experts suggest always staying local because this reduces your chances of being scammed. Often, scammers target long-term 'relationships' to prevent getting caught.
Notice Spelling and Grammar
If you're talking to somebody in the US and their language/grammar is poor, be careful moving forward because many scammers are located in South East Asia and West Africa. Normally, the breaks and misspelled words are easy to spot so long as you aren't looking through rose-tinted glasses.
Keep Personal Information Safe
Until you've met in person and feel confident with your date, be stringent with your personal information. When online, scammers rely on people revealing too much so don't make this mistake.
Check the Photo
In order to keep their identity hidden, scammers will swipe photos from Google and social media so check their photo with Google and see if you can tie it to the Facebook profile of someone else.
Paid Services Have Credibility
With free dating sites, it's a free-for-all of bots, scammers, random profiles, and then, eventually, real people. When users pay, their credit card details are on file and scammers aren't comfortable with this. Although they'll still appear, scammers will be few and far between when the service requires membership.
Special Papers Don't Exist
In recent times, many scammers have taken on the story of being soldiers just looking to get in contact with their families. Normally, they'll ask dates for money so they can acquire 'special papers' but there's no such thing. Currently, the authorities are trying to stamp out this scam but it sadly still exists.
Speak via Audio or Video
Despite some scammers having the confidence to talk with you via phone or a video call, they're normally easy to spot whether it's their shifty behavior or asking something from you almost immediately.
Never Open Attachments
Sometimes, all scam artists need is for you to open a link or download an attachment and they have access to your browser history and everything within so be careful.
Be Skeptical
Finally, always remain skeptical when people are telling you how they've lost a relative or have a poorly sibling. Even if they claim to be at the airport (to visit you) where their card has been declined, these are all common scams.
NEVER SEND MONEY TO A STRANGER!